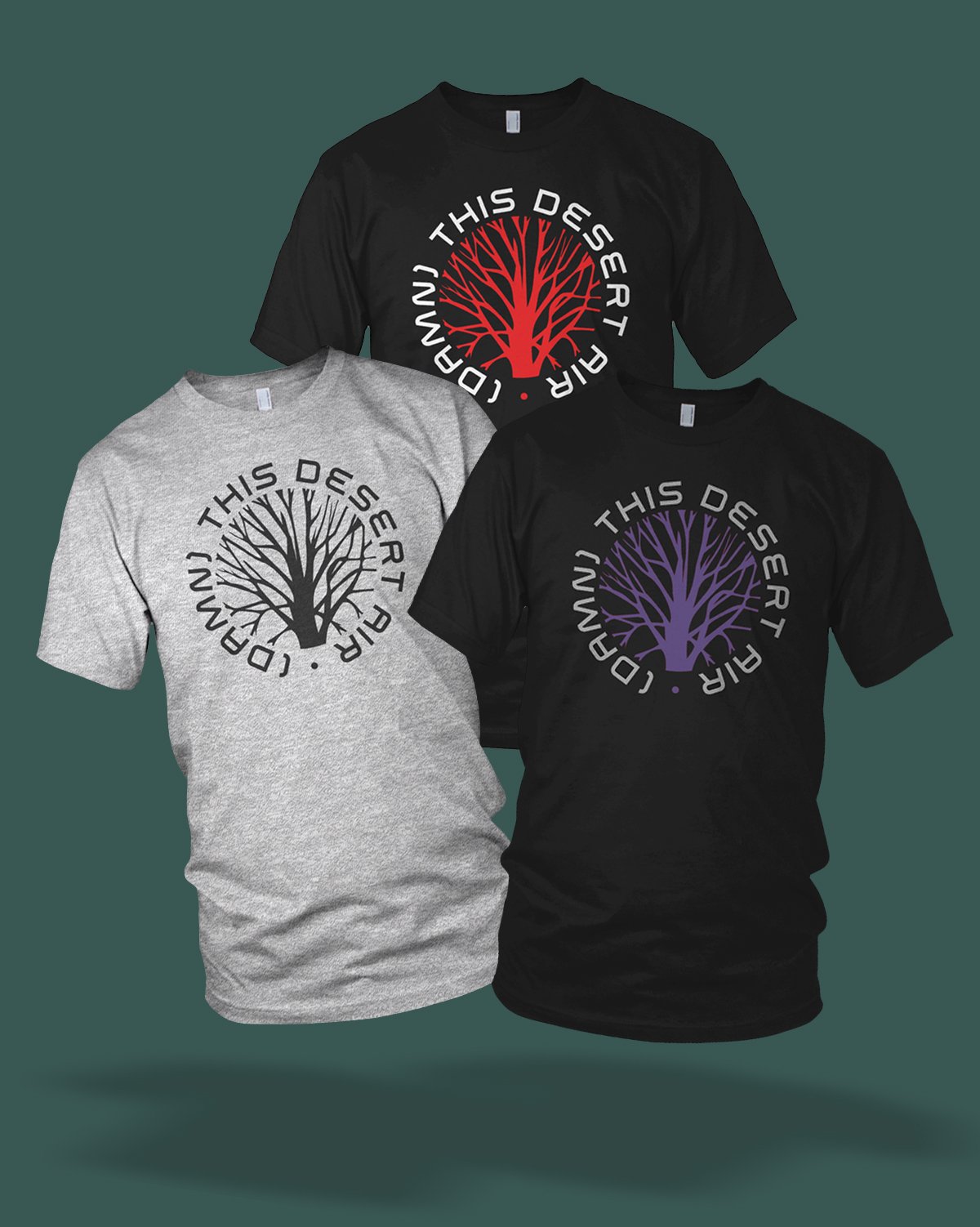 (Damn) This Desert Air - "Tree" classic logo tee
Classic tree logo for the first time available in purple/light grey ink on a black tee.
Still available (while they last) original red & white on black in smaller men's and fitted women's cuts, plus blank ink on heather grey [sizes listed in drop down button]. If you don't see the size listed, unfortunately we're out.
*Note:
Though not available here, we have a few other shirt designs in varied sizes. Please email damnthisdesertair@gmail.com if you'd like to inquire a direct question on what is available per your size request.