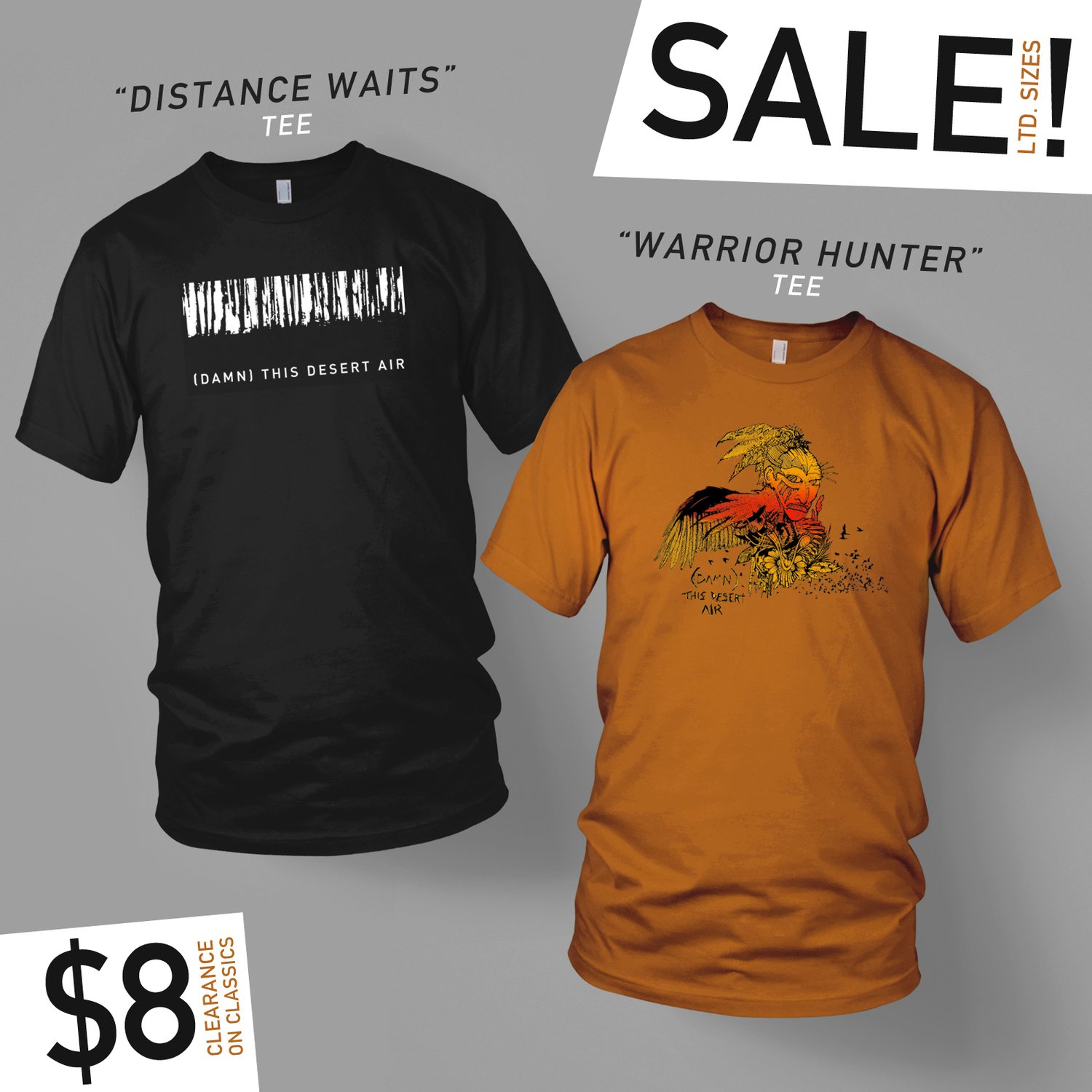 CLEARANCE ON CLASSICS
Sale! Every once in awhile we put up a random sale on our 'remainder' old school t-shirts we have sitting in the merch bin. We've decided to add them to our store for 2021. SIZES ARE LIMITED and detailed in the Options drop down.
*Our sale is set up for shipping within the USA yet if you are overseas and desire to order, email your choice plus shipping address directly to damnthisdesertair@gmail.com and we'll provided you with a direct quote on shipping*
Note: Please understand if we have a single tee left in a certain size/style and two orders come in simultaneously, we will accept the first order and refund the second as these designs are not headed for re-print.